Pulp Fiction: The Chronological Cut
From the 17th of September, 2015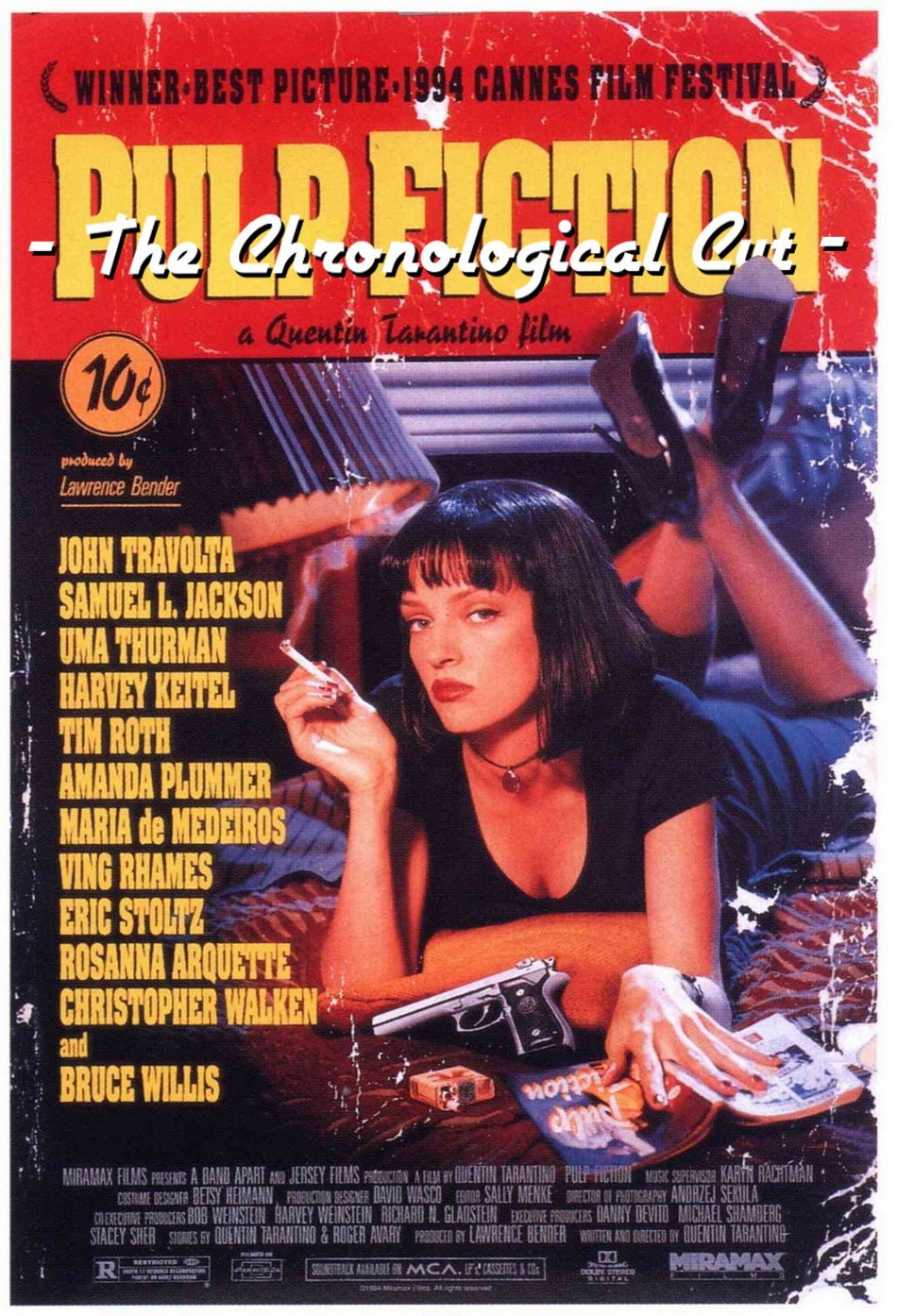 Five years ago I was watching Pulp Fiction with my friends and someone mentions that the story was hard to follow. I made the joke that I should re-edit the film into chronological order to make the story more coherent.
In November of 2010, Torrentfreak.com released an article about record breaking torrent files. On the list was the oldest torrent known to be still active: The.Matrix-ASCII.
I started to think about what it was that they were doing. Like my film, this film was a classic example of fair use. I have created a new work based on the work of Quentin Tarantino.
Armed with the original DVD, mencoder converted the film to a xvid/ac3 high resolution encoding. Kdenlive preserved the 5.1 surround sound during editing and when I was done, I had another high resolution xvid/ac3. Using Avidemux, Kdenlive, The GIMP, Handbrake, and FFMPEG the film has been re-encoded to a Xvid for everyone to download.
Torrent Links Might be unreliable